Podiatry Services in Decatur
Surgical and non-surgical treatment of foot problems are available. Alabama Foot Clinic provides complete foot care for you and your family. Our Podiatrist treats a wide selection of conditions. We are dedicated to providing the most effective and efficient treatments possible for your unique condition. Contact us for further information and with any questions you may have.
---
Heel Pain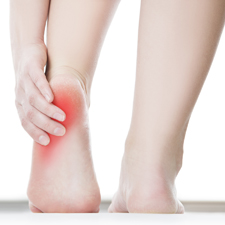 Heel pain is one of the most common complaints patients have when seeking a foot doctor. Our heel pain treatment protocol has stood up to the test of time over the last 20 years, and is a step-wise approach that involves various pharmaceutical options as well as arch supports and deep tissue massage. Most patients are relieved of heel pain with this treatment plan, but others who do not respond are offered precision steroid injections, night splints, or even surgery as further options. One way or another, your heel pain will be gone!
Warts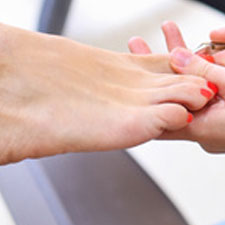 Warts on the foot are a very common podiatric finding, and can be very difficult to treat if not addressed properly. We have developed a treatment plan over the last 20 years that almost always eradicates the warts, and does not require any painful injections or any type of surgery. This treatment plan addresses the problem and keeps you on your feet, without missing any time from work or leisure activities. Of course, not all warts respond to this treatment, and surgical removal is sometimes needed, but usually only as a last resort.
Bunions and Hammertoes
Bunions and hammertoes are deformities of the toes which are corrected surgically in most cases. Almost all of our bunion and hammertoe correction surgeries allow the patient to walk on the foot within days of the procedure without the need for long term casting or crutches.
Diabetic Wound Care
Diabetes is a leading cause of toe, foot and leg amputation due to ulcerations and infections. Dr. Dupper is specifically trained and has over 20 years of experience in wound healing and foot salvage procedures. Our goal is to keep our diabetic patients up and walking and to avoid amputation at all costs through diligent wound care techniques.
Fungal Nails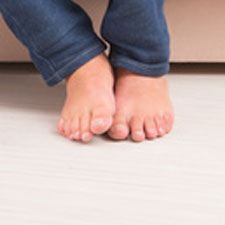 Nail fungus is a frequent problem and is treatable if managed correctly. We have several different options for eradicating nail fungus, ranging from oral medicines, topical medicines and sometimes nail surgery. Dr. Dupper has the ability to examine and test your nails to determine if fungus is the cause of the problem in an effort to develop an appropriate treatment plan.
Ingrown Nails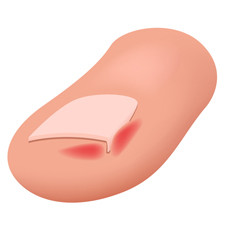 Painful ingrown nails are a very common malady, and here at the Alabama Foot Clinic, we have a minimally invasive, no stitch in-office surgical procedure that has successfully cured ingrowing toenails for patients over the past 20 years. It involves a minor surgical procedure, and you leave with a very small dressing that fits in your shoe. No time off of work or other leisure activities, no stitches!